It Starts with You
We're a network of global businesses with people who are passionate about designing, building and supporting some of the most advanced technologies and services the world has ever seen. By working together and supporting one another, amazing things happen-- we push the boundaries of what's possible, soar to new heights and reach for the extraordinary.
Our businesses are built on innovation and collaboration. We value smart, creative, sometimes wild ideas. Why consider a career at Textron? Find out more: Textron: Where Wild Ideas Work
---
Making amazing things happen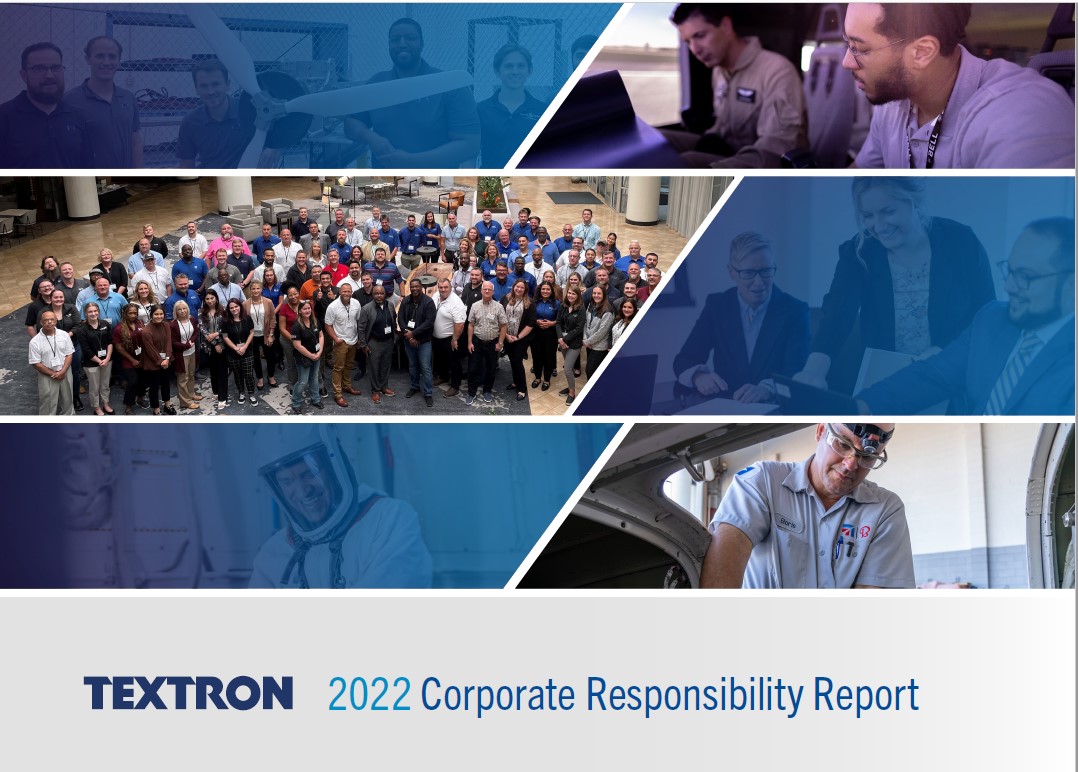 Textron's 2022 Corporate Responsibility Report
---
Textron's 2022 Corporate Responsibility Report is a comprehensive overview of our achievements over the past year to minimize our environmental footprint, support the health, safety and well-being of our employees, and uphold the highest standards of ethics and business conduct throughout our global operations. Read more.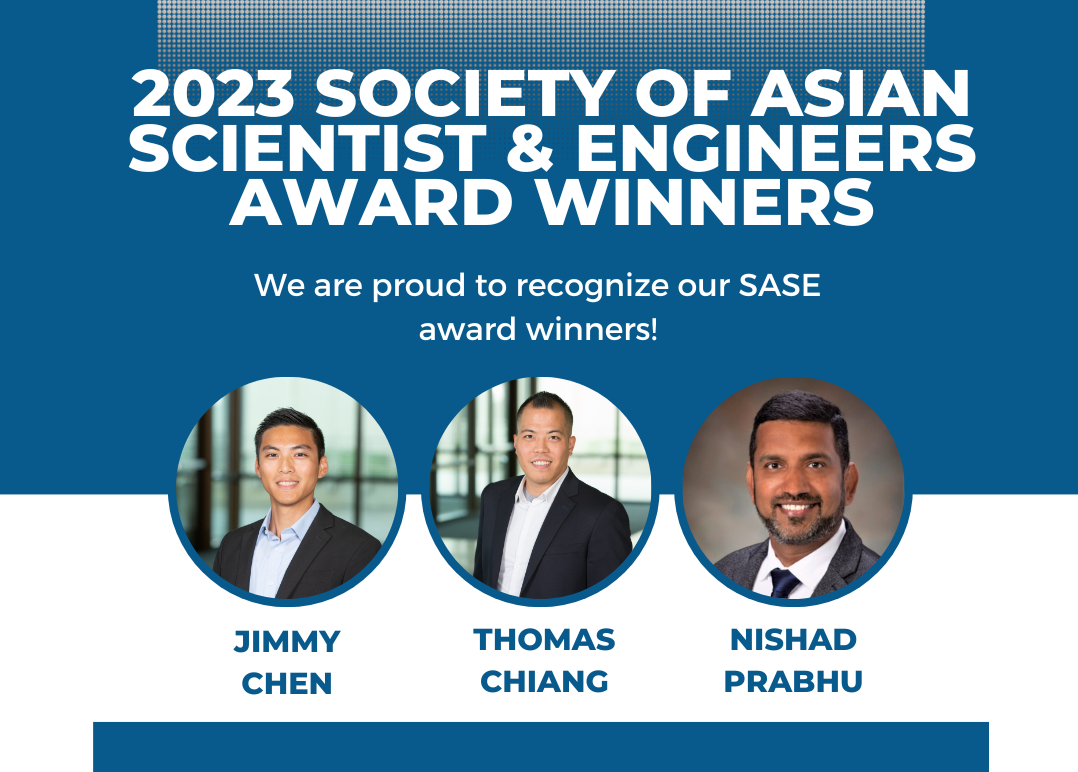 Textron Recognizes SASE Awards Winners
---
Three Textron employees were recognized for their career and professional achievements during the Society of Asian Scientists and Engineeris (SASE) National Conference in Atlanta, Georgia.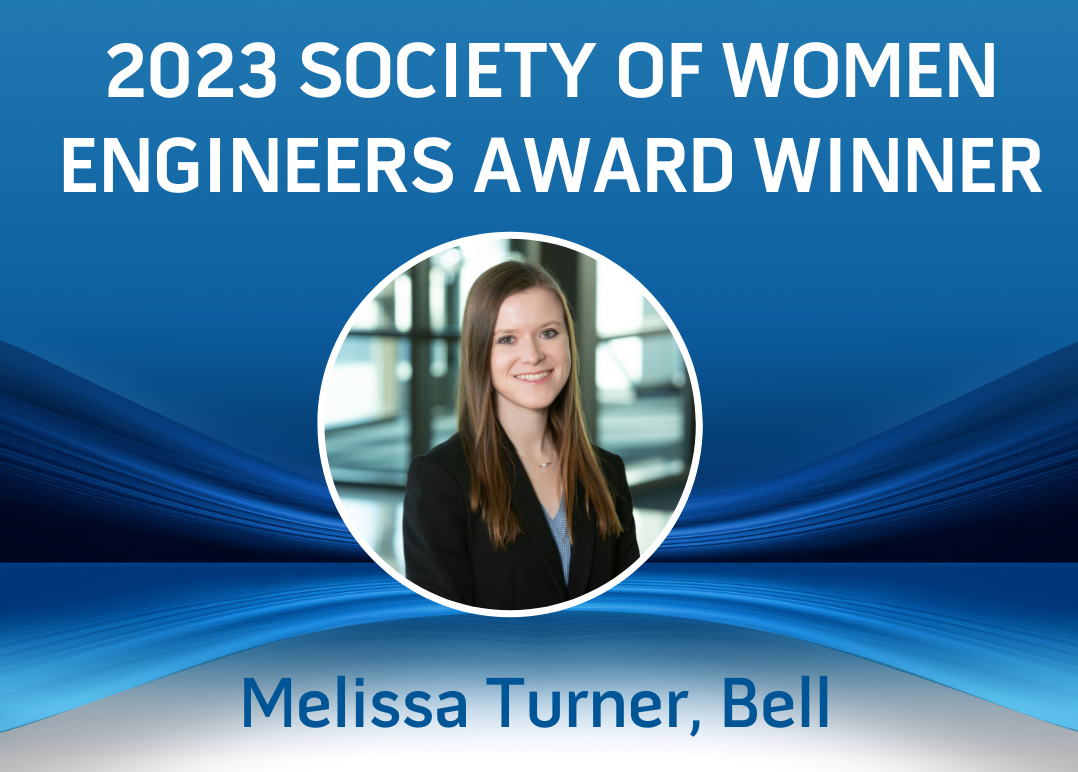 Textron Recognizes SWE Award Winner
---
Melissa Turner, engineering specialist, Manufacturing Innovation at Bell, was awarded the Society of Women Engineers (SWE) Rising Technical Contributor Award at the SWE national conference in Los Angeles, CA. This conference is the largest conference for women in engineering and technology and SWE's mission is to give women engineers a unique place and voice within the engineering industry.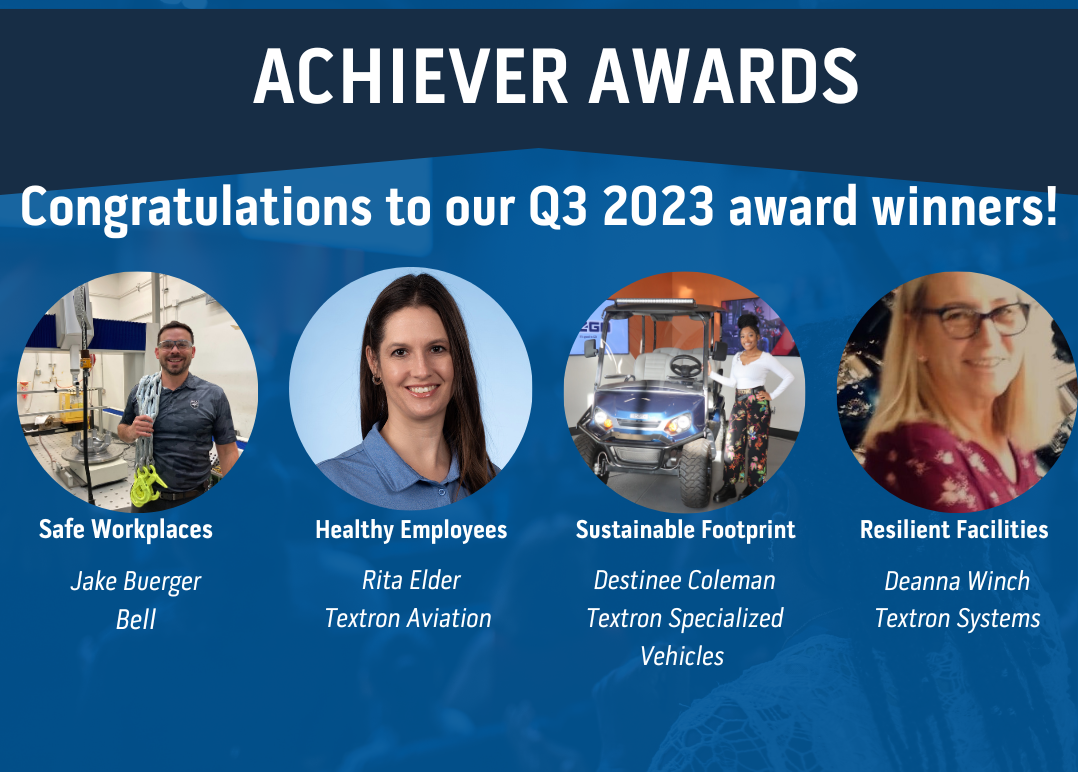 Achiever Awards
---
Every quarter, we celebrate outstanding employees who excel in driving Textron closer to our Achieve 2025 goals: fostering safe workplaces, promoting employee well-being, embracing sustainability, and strengthening our facilities.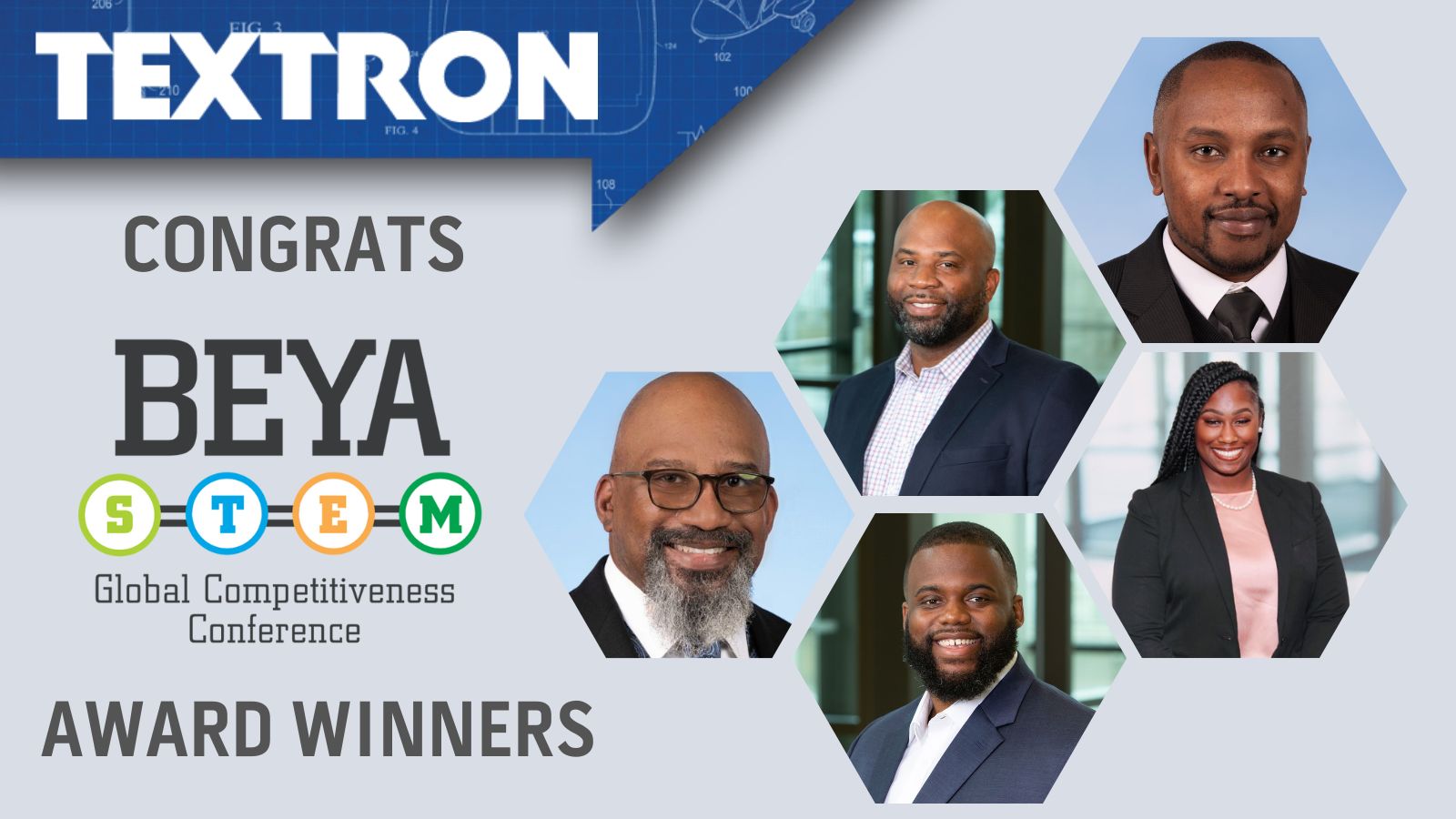 2023 BEYA STEM Conference Awardees
---
Textron is proud to sponsor this year's Black Engineer of the Year Award (BEYA) STEM Conference, an organization developed to recognize the exemplary work of Black STEM experts for their achievements in their industries. Read more.
---