INDUSTRIAL
0

%
Industrial's share of Textron 2015 revenues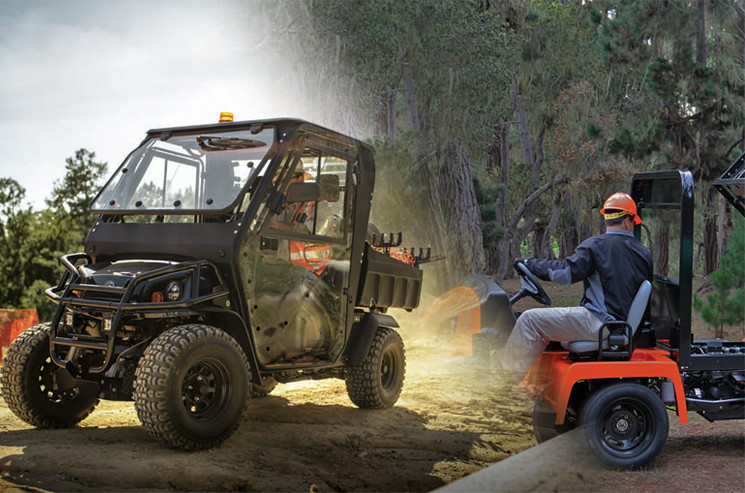 KEY DATA
(Dollars in millions)
2015
2014
2013
2012
2011
Industrial
Revenues
$3,544
$3,338
$3,012
$2,900
$2,785
Segment profit
$302
$280
$242
$215
$202
Segment profit margin
8.5%
8.4%
8.0%
7.4%
7.3%
Total assets
$2,236
$2,171
$1,956
$1,755
$1,664
Capital expenditures
$105
$97
$89
$97
$94
Depreciation and amortization
$76
$76
$72
$70
$72
Our Industrial segment offers three main product lines: fuel systems and functional components produced by Kautex; specialized vehicles and equipment manufactured by our Textron Specialized Vehicles and Jacobsen businesses; and tools and test equipment made by our Textron Tools & Test companies.
Fast Facts
At the end of 2015, Textron's Industrial segment had approximately 10,400 employees.
Manufacturing facilities are located in 16 countries: Belgium, Brazil, Canada, China, the Czech Republic, Germany, India, Japan, Mexico, Romania, Slovakia, South Korea, Spain, Thailand, the United Kingdom and the United States.
Strategic Steps Forward
All of our industrial businesses are focused on developing and investing in talent.
Our Textron Specialized Vehicles businesses design and manufacture golf cars, commercial and industrial utility vehicles, recreational side-by-sides, and ground support equipment for the aviation industry. These products are sold under the E-Z-GO®, Cushman®, Bad Boy Off Road, TUG™ and Douglas™ brands; the vehicles are found in environments ranging from golf courses to factories, airports to planned communities, and recreational parks to hunting preserves. Textron Specialized Vehicles also operates Textron Motors, a Markdorf, Germany-based manufacturer of high-performance engines for powersports, marine and industrial applications.
Introduce new products and leverage Textron Motors capabilities to drive growth in the consumer sector.
Continue expansion of product lines to drive growth in key segments and leverage adjacencies in the commercial and aviation ground support equipment sectors.
Accelerate growth of independent dealer and distributor network to build consumer and commercial distribution.
Expand worldwide distribution networks to drive international growth.
Jacobsen offers a comprehensive line of professional turf maintenance equipment and specialized turf-care vehicles for golf courses, sporting venues, airports and municipalities, as well as commercial and industrial users. Brand names include Ransomes, Jacobsen and Dixie Chopper.
Improve our North American channel to better support our customers before and after the sale.
Increase presence in municipal sales channels to find more customers for our equipment.
Expand our global presence, especially in Asia and Latin America.

Kautex is a Top 100 global automotive supplier. The company develops and manufactures blow-molded plastic fuel systems, selective catalytic reduction systems (SCR), windshield, headlight, camera and sensor cleaning systems, cast iron engine camshafts and industrial plastics packaging.
Increase global presence through strategic relationships with global customers and increased production capacity in key growth segments.
Expand sales in emission-reduction related segments such as all-plastic pressurized fuel tanks, selective catalytic reduction systems and carbon canister products.
Accelerate innovative technology and product development for alternative powertrain solutions.
Our Textron Tools & Test equipment product line includes products sold by businesses that produce professional-grade tools, test equipment and solutions for the construction, maintenance, telecommunications, data communications, utility and plumbing industries. It is comprised of brands such as Greenlee, Greenlee Communications, Greenlee Utility, HD Electric Company, Klauke, Sherman + Reilly, and Endura.
Expand the presence of Greenlee Communications in the Ethernet and Wi-Fi markets through targeted product development initiatives and leveraging adjacencies.
Continue development of innovative products for the growing construction prefabrication market that interface across technologies for total cost productivity.
Increase presence in the utility and mechanical markets through strategic relationships and product expansions within all brands.
Grow sales in developing economies including Brazil, Mexico, China and India.
Top
Top