Aviation Unveils New Apprenticeship
July 2021
Textron Aviation has announced the launch of a new Numeric Controls (NC) Technician Apprenticeship opportunity, marking further expansion of their "earn and learn" employment opportunities and commitment to training and growing the skills of their people.
The experience will give entry level technicians the opportunity to expand their skills with both factory and classroom training. Apprentices will split their time between training at WSU Tech and working with mentors at Textron Aviation facilities, performing routine maintenance and repairs on advanced production machinery and systems.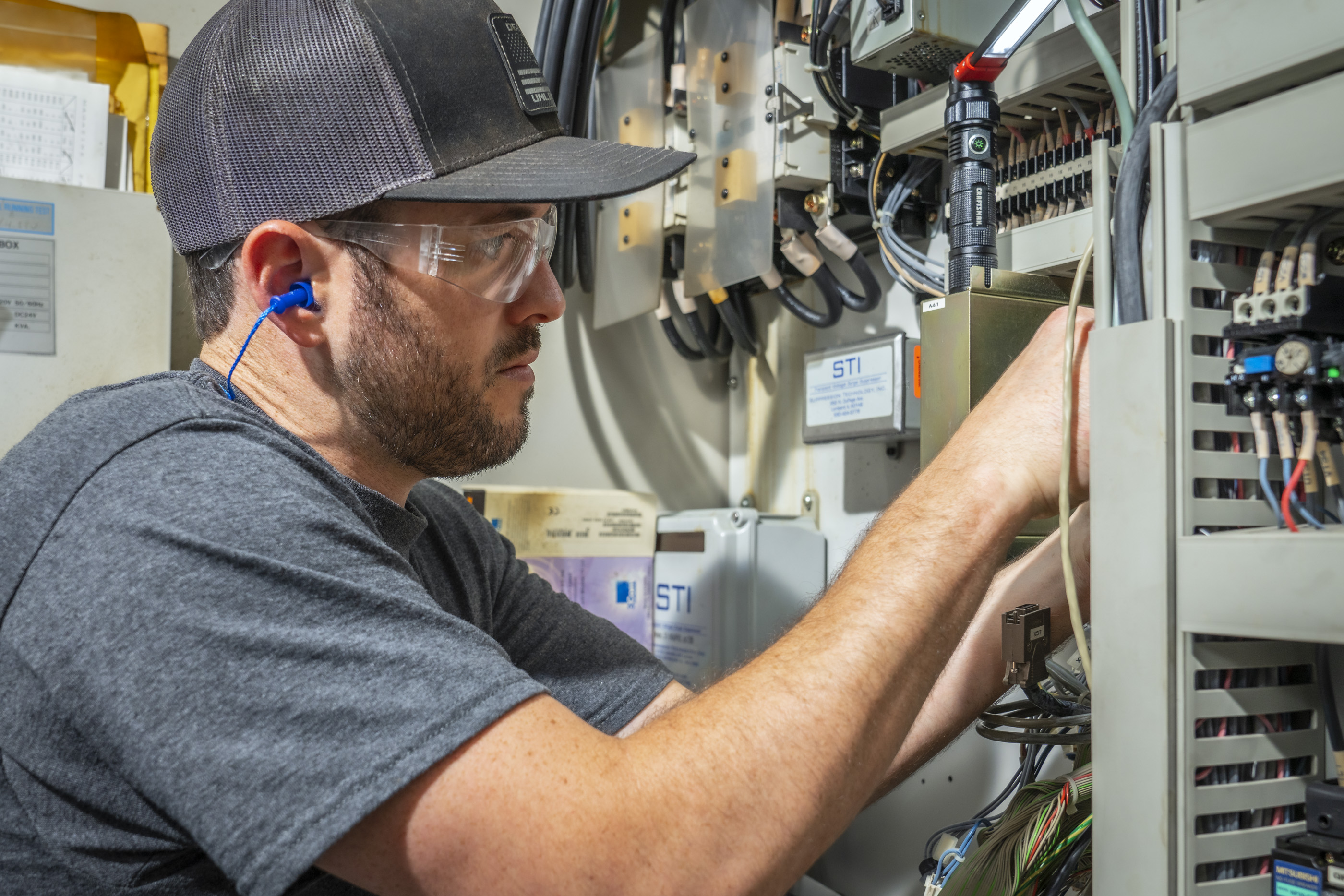 This program is not the first of its kind at Textron Aviation. There are existing apprenticeship opportunities in the supply chain and manufacturing fields, as well as other skill-advancement and educational programs for Textron Aviation employees and members of the greater Wichita, KA community.
In fact, Textron has significantly increased the availability of education and career opportunities across the enterprise within the past two years. In 2018, the Company pledged to provide 26,000 opportunities within the next five years; in 2019 and 2020 alone, over 36,000 opportunities were provided.
Textron believes providing the next generation of workers the skills and knowledge they need to succeed is the best way to give back to its communities. It effectively prepares them for their next steps in life and can potentially lead to them finding a place of their own within Textron's business units and brands.
Even with the pandemic forcing most to work from home or avoid in-person interaction throughout 2020, many of Textron's programs were able to pivot and continue providing value to employees and community members.
At Textron Aviation, they were able to transform their annual National Manufacturing Day event into the take-home Manufacturing Day in a Box event. Over 1200 kits were developed and distributed to employees at all locations. In each kit were 3 STEAM activities, career path information, a list of K-12 opportunities at Textron Aviation and a note from CEO Ron Draper.
Involvement with K-12 students is a trend across the business units, with many programs and opportunities geared toward getting the next generation of employees a jumpstart on their careers. Reaching Potential through Manufacturing (RPM) is one of many examples. RPM targets students in the Richmond County, GA school district who are most at risk of failing to graduate high school and gets them involved on the floor at Textron Specialized Vehicles' facilities.
RPM, and a handful of Textron's other programs, combine education and skill-building instruction to helps students complete high school and graduate as a better candidate for jobs. RPM alone has had a significant impact on graduation rates at multiple schools in its district, but the true impact of these programs stretches far beyond measurable data.
Textron is also an active supporter – and oftentimes partner – of both local and national organizations looking to help our communities. At Bell, for example, there is an ongoing partnership with Project Lead the Way, a nonprofit that develops STEM curricula for schools across the country. In the Arlington and Fort Worth school districts, students who have taken a Project Lead the Way class are eligible to take part in Bell's Student Training Employment Program.
With five business units and so many brands under the Textron name, the list of programs, apprenticeships and opportunities for skills advancement stretch across the country. The Company looks forward to seeing the accomplishments of those involved in the enterprise's many programs, all while increasing our reach and impact wherever possible.