A Park to Be Proud Of: Gorham Site Becomes Open Space for City Residents
July 2019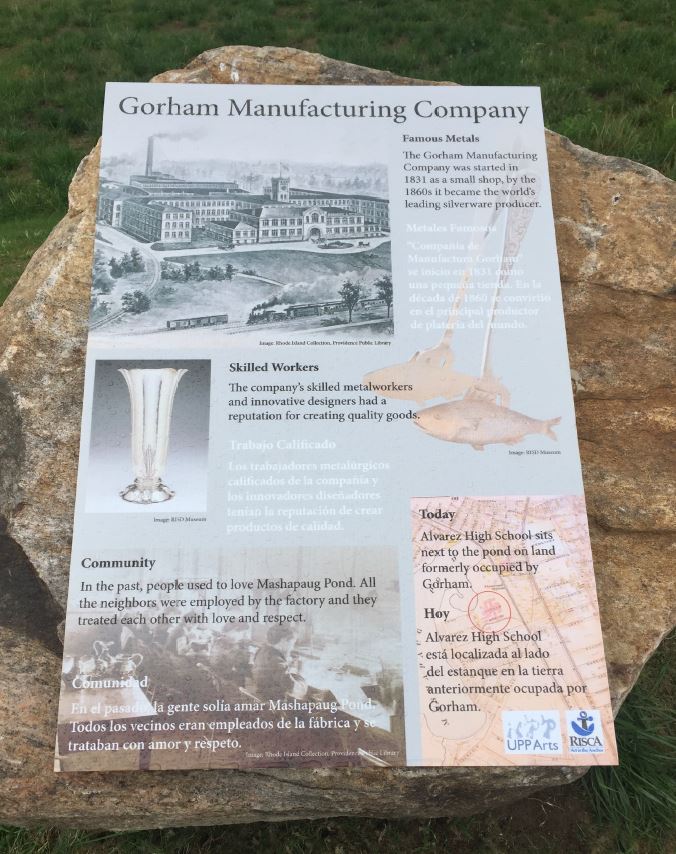 When Providence Mayor Jorge O. Elorza cut the ribbon to officially open Mashapaug Park on June 21, it was the culmination of a years-long effort between Textron and federal, state, city and neighborhood partners.
This park, which overlooks Mashapaug Pond in the city's Reservoir Triangle neighborhood, sits on the site of the former Gorham Manufacturing Company. The company was founded in 1831 as Gorham Silver by Jabez Gorham, a master craftsman, in partnership with Henry Webster.
The original location of the Gorham Manufacturing Company was in downtown Providence, very close to Textron's World Headquarters. As Gorham silver and bronze products became celebrated around the world for their craftsmanship and quality, the company grew. In 1890, Gorham relocated to a large, newly constructed manufacturing facility in the Reservoir Triangle neighborhood.
In the late 1960s, Textron purchased Gorham's assets and operated the business until it was sold in 1985 and operations were relocated elsewhere, leaving the facility vacant. After being the site of metal manufacturing operations for close to 100 years, residual environmental impacts to soil, groundwater and a portion of Mashapaug Pond remained, which Textron was responsible to address.
Textron has funded the remediation efforts to restore Mashpaug Cove and mitigate the residual environmental impacts from the former Gorham operations. Working with state and federal environmental agencies as well as neighborhood organizations and neighbors, steady progress has been made. Mashapaug Commons, a shopping center, and Alvarez High School have since opened on the Gorham site.
With the opening of Mashpaug Park, residents now have a new open space to call their own. The park features a trail, a scenic view of Mashpaug Cove and a sign, designed and produced by Alvarez High School students, that describes Gorham's role in the neighborhood in the late 19th and early 20th centuries.