Textron Takes Action within Surrounding Communities
August 2021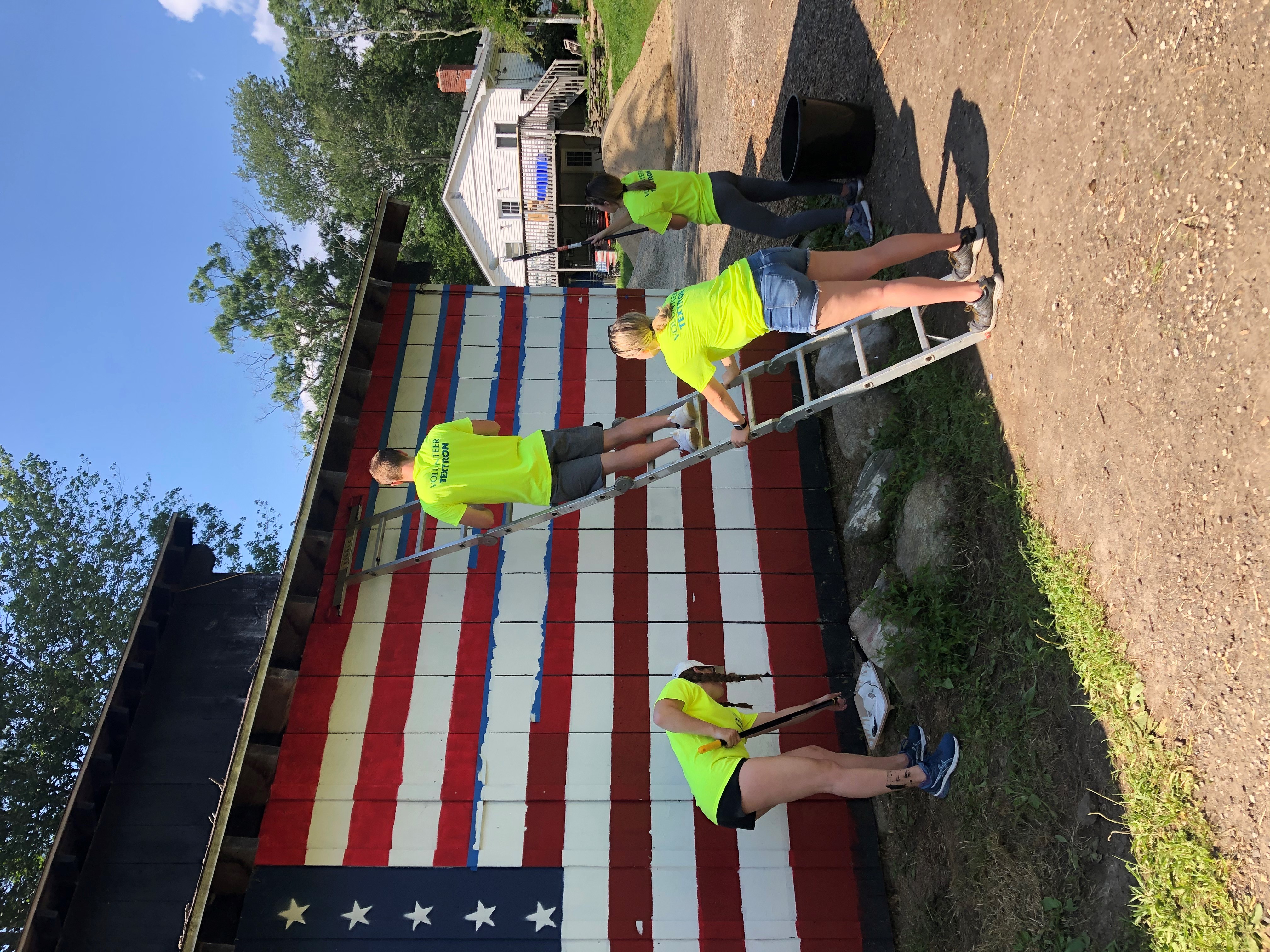 Textron takes great pride in its corporate responsibility and giving back to its local communities. Throughout the summer, our corporate interns and employees in both Providence and Texas, gave back to their local communities by volunteering with several non-profits and charitable organizations.
In Providence, our summer interns worked an afternoon at Dare to Dream Ranch, a non-profit in Foster, RI that provides alternative therapy programs and other services to veterans who need assistance. The interns worked alongside teenagers from the Center for Dynamic Learning (CDL), a youth program that provides learning opportunities in STEM, art, and manufacturing for students grades K-12 in the Providence area.
The interns not only worked on building, painting, and weeding around the ranch in preparation for new veterans, but also got to bond with teenagers from the CDL, inspiring them to continue working hard in their academics and interests.
This year's Leadership Development Program (LDP) orientation was held in Providence, which gave our incoming LDPs the opportunity to volunteer in the city. The LDPs came together to work for WaterFire Providence, a non-profit that organizes public art shows on the Providence River throughout the year. Because the event always publicly displays fire being lit along the river, the LDPs helped stack and organize the wood, and helped make the wicks for the WaterFire torches.
Several members of Textron Corporate in Providence also volunteered to help United Way of RI. Members of our Human Resources and Information Technologies teams assisted in organizing backpacks and supplies for the United Way's back to school supply distribution to RI school districts.
Our Providence employees are not the only Textron employees working hard volunteering this summer. In Texas, our Textron Information Services (TIS) and Finance Shared Services Center (FSSC) interns volunteered for Tarrant Area Food Bank, where they sorted hundreds of boxes of food. By sorting these boxes, they were able to assist a faster delivery of over 1 million meals to thirteen different counties.