Bell Raises Close to $20,000 for the American Heart Association
September 18, 2019
This past weekend, more than 200 Bell employees, family, friends and pets in Fort Worth participated in the 2019 CycleNation and Heart Walk events benefiting the American Heart Association.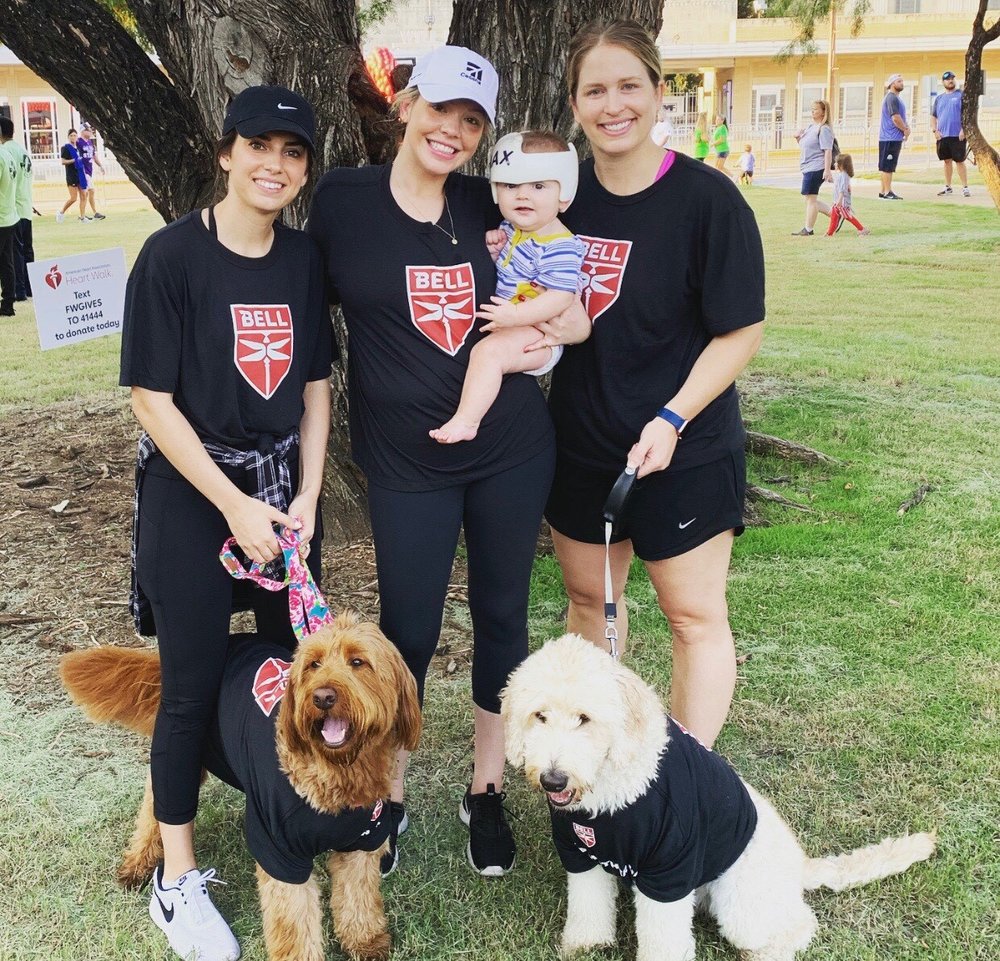 The celebration started Friday, Sept. 13 with CycleNation, Light the Torch. CycleNation is a niche experience that brings together teams of four riders for a 35-40 minute spin bike "relay". Our CEO Mitch Snyder; EVP of Human Resources, Allison Mullis; EVP of Commercial Business, Susan Griffin and EVP of Technology and Innovation, Michael Thacker led our teams participating in the relay bike ride.
On Saturday, Sept. 14 the Heart Walk kicked off at 8 a.m. with an opening ceremony at Will Rogers Memorial Center. Bell employees and their friends and families gathered at the Bell booth to eat snacks, mingle with the rest of the team and take a group picture. Starting at 9 a.m. participants walked either 1 or 3 miles in support of the American Heart Association.
"We had a fantastic weekend cycling and walking for the American Heart Association. I loved seeing our teams come together to support a great cause and our own healthy hearts," said Allison.
The American Heart Association strives to build healthier lives through education, research and outreach to populations at risk for cardiovascular disease. The Heart Walk is one of the major fundraisers for the AHA.
The 11 teams were able to raise close to $20,000. Thank you to our coaches, participants, donors and volunteers who helped fight heart disease and stroke.