Bell Employees Expand Fundraising Efforts to Vietnam
July 2020
As part of Textron's commitment to being a responsible corporate citizen, we work towards improving the lives of others and advocating for people both within and beyond our communities. In working towards these goals, employees from our businesses, such as Bell in Fort Worth, TX, have created their own company-sponsored Employee Resource Groups (ERG).
An ERG is a group of employees who share similar interests to engage with one another and positively impact the lives of others. These groups allow for professional and personal growth, as they foster communication and idea development. Each of Textron's businesses have their own unique ERGs related to areas such as ethnicity, gender, generational cohort, disability, or sexual orientation.
Since 2019, the Asian Corporation of Employees (ACE), an ERG at Bell, has been raising funds to help the impoverished in not only in their local community, but in Vietnam and other Asian nations. In less than two years, the group has been able to successfully raise thousands of dollars, most of which has gone towards relief in Vietnam.
ACE was formed just over a year ago to help create greater awareness and understanding of the Asian culture. The group works to "make the impossible possible," said Daniel Keomoungkhoune, senior integrated logistics specialist at Bell and chair of ACE. "Owning a home may seem impossible to some of these families, but we are making it possible for them."
According to ACE's mission statement, the group is committed to "transforming the aviation industry through means of diversity and inclusion while transforming the lives of others in the community by exercising the Bell values. ACE will empower the Asian community at Bell by providing opportunities for community service, professional development, and networking." It primarily fulfills these goals through serving communities in Vietnam and addressing issues in the Asian marketplace.
One of ACE's main partners is the Center for Transforming Lives, a non-profit organization in Fort Worth that works to help lift local women and children out of poverty in Texas. It's other partner, AGAPE-Love for Vietnam, or "Agape," is a local organization that helps provide impoverished villages and families in Vietnam with resources, such as food, clothing, shelter, medicine and educational tools.
ACE has worked with Agape on several different occasions since 2019. Due to its fundraising efforts, the group was able to donate $2,500 to Agape, which was used to build a home for a young boy with an injured mother. What was once a house made of sticks and sheet metal became a livable, safe home. "One of our goals was to make a global impact," said Daniel. He considers this project to be a success and one of their largest accomplishments to date. This year, their goal is to build homes for two additional families.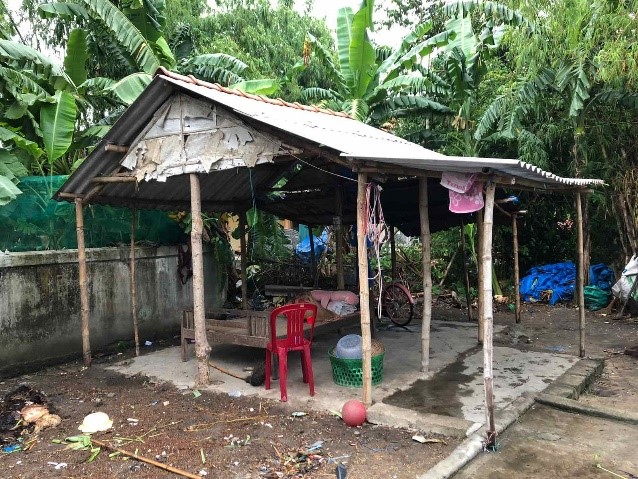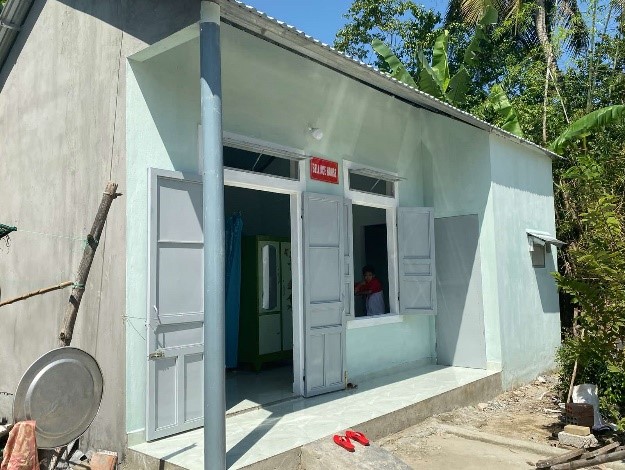 In 2019, Daniel reached out to an employee of Bell whom he knew was travelling to Vietnam for a service trip with Agape to further ACE's previous relationship with the organization. At the beginning of 2020, ACE raised $1,650 in Venmo donations and gifts matched through Textron's Matching Gift program during a Lunar New Year celebration at Bell Flight in Fort Worth. With this money, Agape was able to buy over 3,000 pounds of rice and 165 boxes of instant noodles among other necessities to support families during the COVID-19 pandemic.
As of today, ACE has raised $13,152. This money has gone to further COVID relief efforts in Vietnam.
While ACE has not been able to return to Vietnam since the pandemic, Agape is still actively working to help the impoverished during this difficult time. ACE has been continuously donating to Agape in order to help the organization in these efforts.