VETNET and EcoSystems Clean Up Industry Lane!
March 2023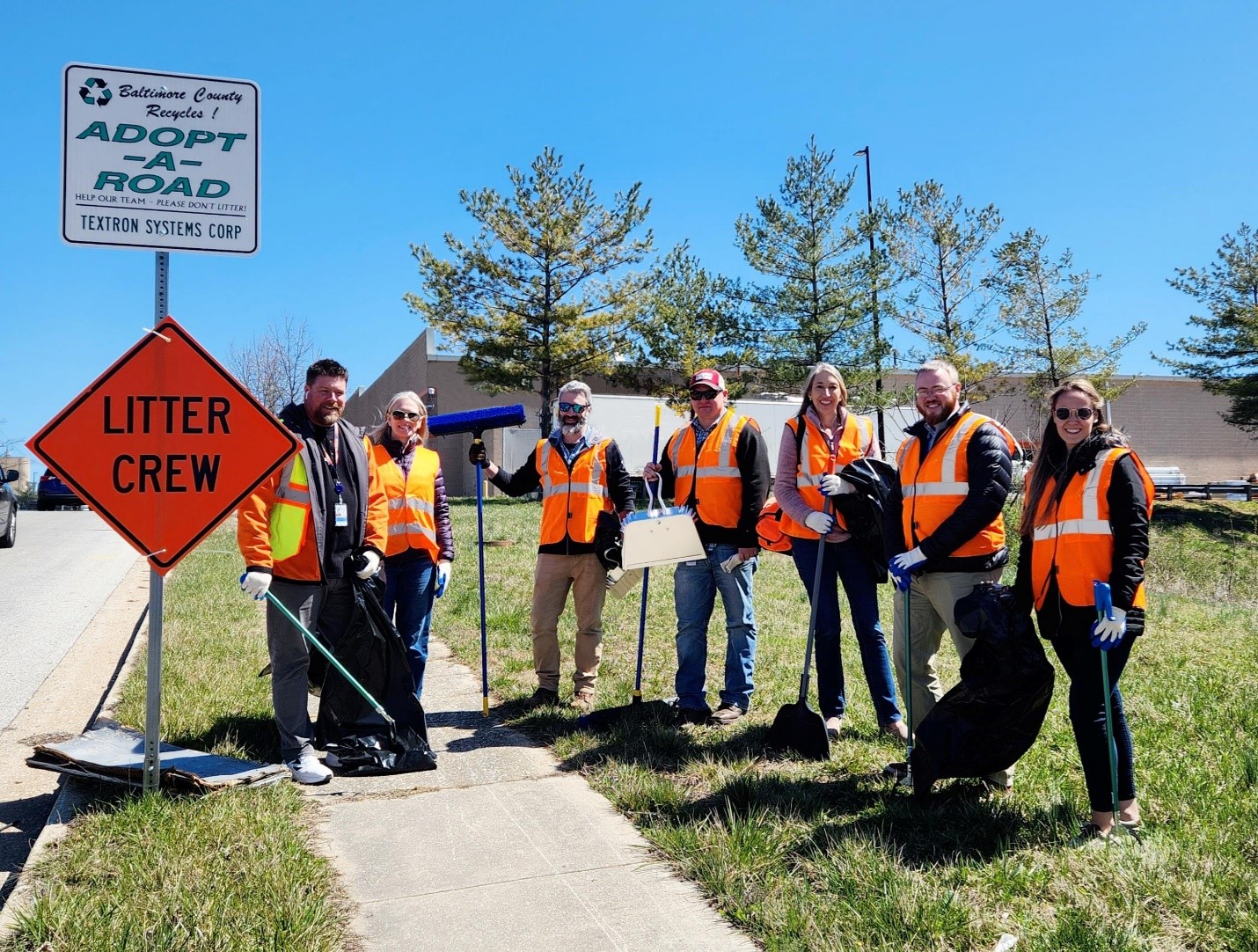 At Textron Systems, Community is one of the three key pillars of our Employee Resource Groups (ERGs.) We recognize the importance of giving back to our local community, which is why VETNET and EcoSystems have teamed up to partner with Baltimore County to sponsor the Industry Lane cleanup.
Recently, both Employee Resource Groups (ERGs) came together to clean up Industry Lane. On Thursday, March 30, volunteers gathered to sweep sidewalks, pick up trash and debris, rake leaves and more. Collectively, the group picked up over 80lbs of trash in the area.