GROWING IN THE GLOBAL MARKETPLACE
With a presence in more than 25 countries and employing nearly 35,000 people, Textron is strategically positioned to provide integrated product solutions and services to customers around the globe.
We recognize that our growth depends on having a global mindset, with the acumen to recognize new opportunities: the opportunity to be on the ground in emerging, profitable markets; the opportunity to work with an indigenous and skilled workforce; the opportunity to better serve our global customers; and the opportunity to leverage the cost benefits of being both an efficient global supplier for our customers and working with a competitive supply base.
We are expanding our international operations, growing our sales and distribution capabilities in Central and Eastern Europe as well as in India, China, the Middle East and Central and South America, where long-term growth prospects are strong. Offices and manufacturing plants have been established in the most strategic areas, bringing us closer to customers in the markets we serve.

CUSTOMERS WORLDWIDE TRUST OUR POWERFUL BRANDS
TEXTRON AVIATION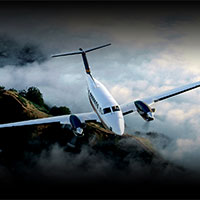 Textron Aviation is home to the iconic Beechcraft, Cessna and Hawker brands, and continues to lead general aviation through two principal lines of business: aircraft sales and aftermarket. Aircraft sales include business jet, turboprop and piston aircraft, as well as special mission and military aircraft. Aftermarket includes commercial parts sales and maintenance, inspection and repair services.
Textron Aviation 2017 Revenue by Region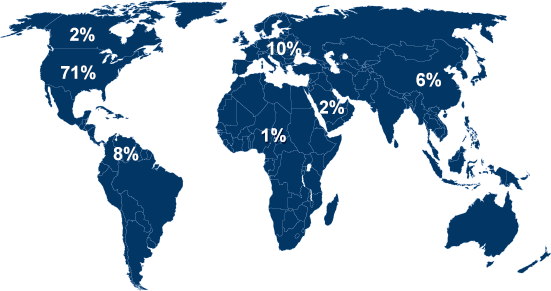 For more information about Textron Aviation, contact:
Textron Aviation
One Cessna Blvd.
Wichita, KS 67215
U.S.A.
+1 (316) 517-6000
www.txtav.com
---
BELL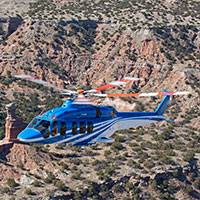 Bell is an industry-leading producer of commercial and military vertical lift aircraft and the pioneer of the revolutionary tiltrotor aircraft. Globally recognized for world-class customer service, innovation and superior quality, Bell's global workforce serves customers flying Bell Helicopter aircraft in more than 120 countries.
Bell 2017 Revenue by Region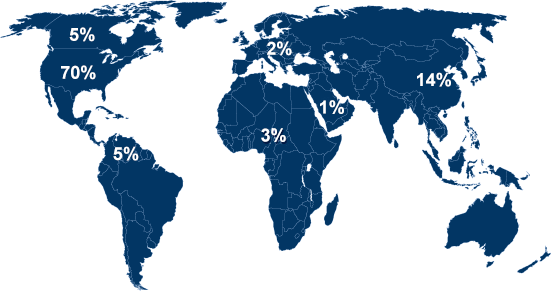 For more information about Bell, contact:
Bell
3255 Bell Flight Blvd.
Fort Worth, TX 76118
U.S.A.
+1 (817) 280-2011
www.bellflight.com
---
TEXTRON SYSTEMS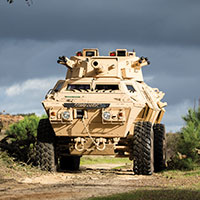 Textron Systems' businesses develop and integrate products, services and support for aerospace and defense customers, as well as civil and commercial customers around the globe. Harnessing agility and a broad base of expertise, Textron Systems' innovative businesses design, manufacture, field and support comprehensive solutions that expand customer capabilities and deliver value.
Textron Systems 2017 Revenue by Region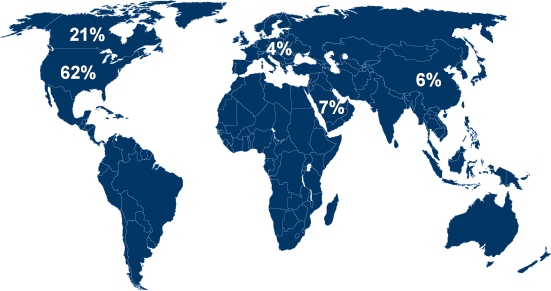 For more information about Textron Systems, contact:
Textron Systems Corporation
40 Westminster St.
Providence, RI 02903
U.S.A.
+1 (401) 421-2800
textronsystems.com
---
INDUSTRIAL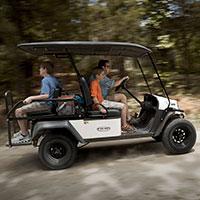 Our Industrial segment offers two main product lines: fuel systems and functional components produced by Kautex along with specialized vehicles and equipment manufactured by our Textron Specialized Vehicles.
Industrial 2017 Revenue by Region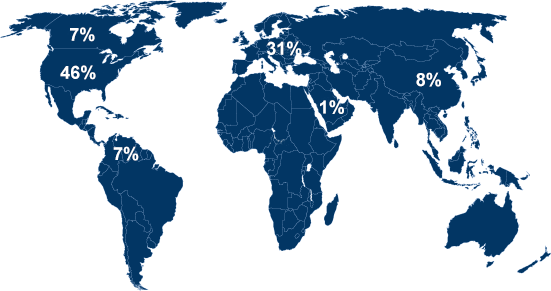 For more information about Textron's Industrial businesses, contact:
Textron Specialized Vehicles
1451 Marvin Griffin Road
Augusta, GA 30906
U.S.A.
+1 (706) 798-4311
www.arcticcat.com | www.cushman.com | www.dixiechopper.com | www.ezgo.com | www.jacobsen.com | www.textrongse.com | www.textronmotors.com | www.textronoffroad.com
Kautex
Kautexstrasse 52
53229 Bonn
Germany
+011-49-228-4880
kautex.com