Textron Aviation: Leadership Takes Flight program inspires Girls Scouts
October 5, 2019
​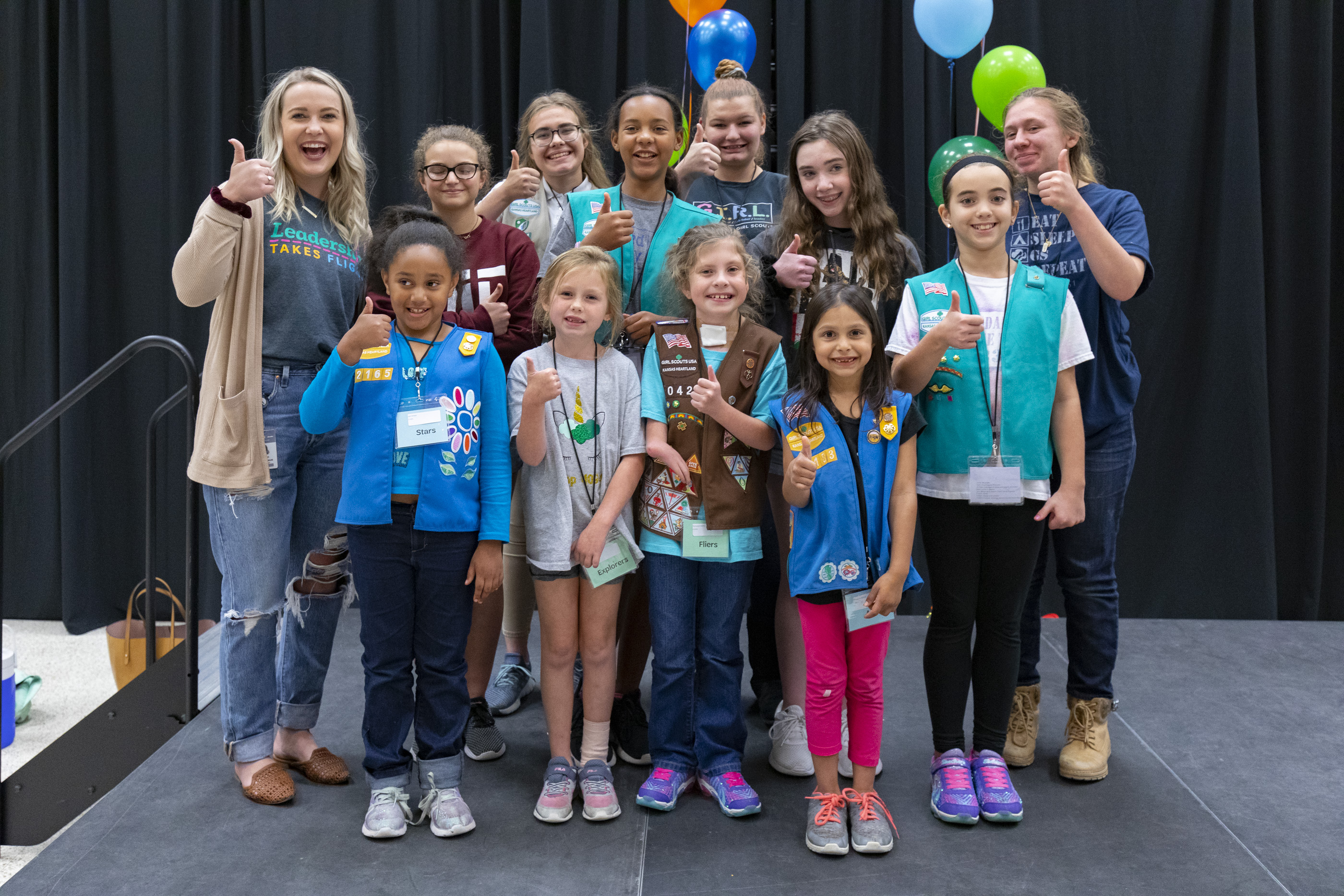 Textron Aviation proudly partnered with Girl Scouts of Kansas Heartland to serve as presenting sponsor of Leadership Takes Flight event on Saturday, Oct. 5. The event included nearly 400 Girl Scouts from across the state and served as an opportunity for Textron Aviation to inspire the next generation of female leaders to imagine a STEM-related career.
Girls attending the event had the opportunity to earn up to three badges offered for their grade level. Whether constructing a community service project by building outdoor items for camp, getting hands-on with robots, viewing the world through different lenses with virtual reality, or discovering the wonders of space—Textron Aviation professionals were on-site guiding Girl Scouts through programming to earn badges.
Brandy Hearting, director of ProOwnership, served as the event's keynote speaker and shared her journey to becoming a pilot. Young women in attendance were also eligible to receive a Discovery Flights sponsored by Textron Aviation.