Tis' the Season for Giving
December, 2019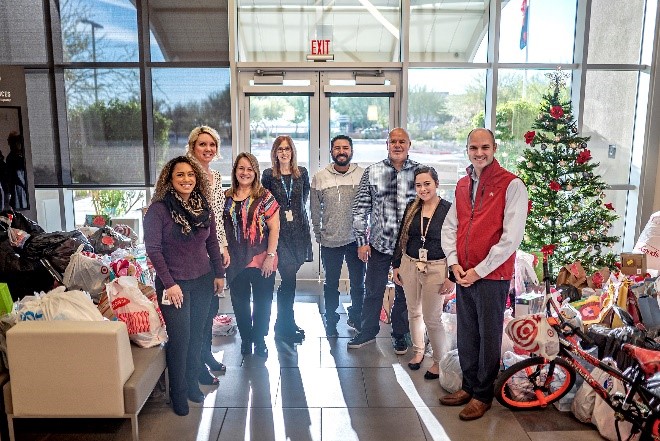 Throughout this holiday season, Textron has come together to do some amazing things in the community. From donating hundreds of bikes to local children's organizations to raising over $2 million in donations through the 2019 UPLIFT campaign, Textron employees continue to spread love and generosity to those around them.
Textron Aviation
Thanks to the incredible donations of Textron Aviation employees, $2.6 million in donations were raised to give to the 2019 UPLIFT campaign. Hundreds of families will now be able to celebrate the season of giving from the overwhelming generosity of Textron Aviation employees. Not only that, but Wichita Service Center collected toys and clothes for 38 children's wish lists, making sure they have toys, books and clothes to open on Christmas.
Bell
Throughout the year, the team at Bell's Amarillo office raised enough money to purchase 383 bikes to donate to Toys for Tots, an initiative that has been going on for almost two decades. More than 70 volunteers came together to assemble the bikes to deliver to local children for Christmas. Carole Hamlin, coordinator of Toys for Tots for Potter and Randall county said, "We were able to make Christmas happen for the children in our area and we are so very grateful to the Bell employees for making this a great year!"
Kautex
Employees based in Troy, Michigan participated in a giving tree which donated gifts to the Children's Hospital of Michigan.
Textron Specialized Vehicles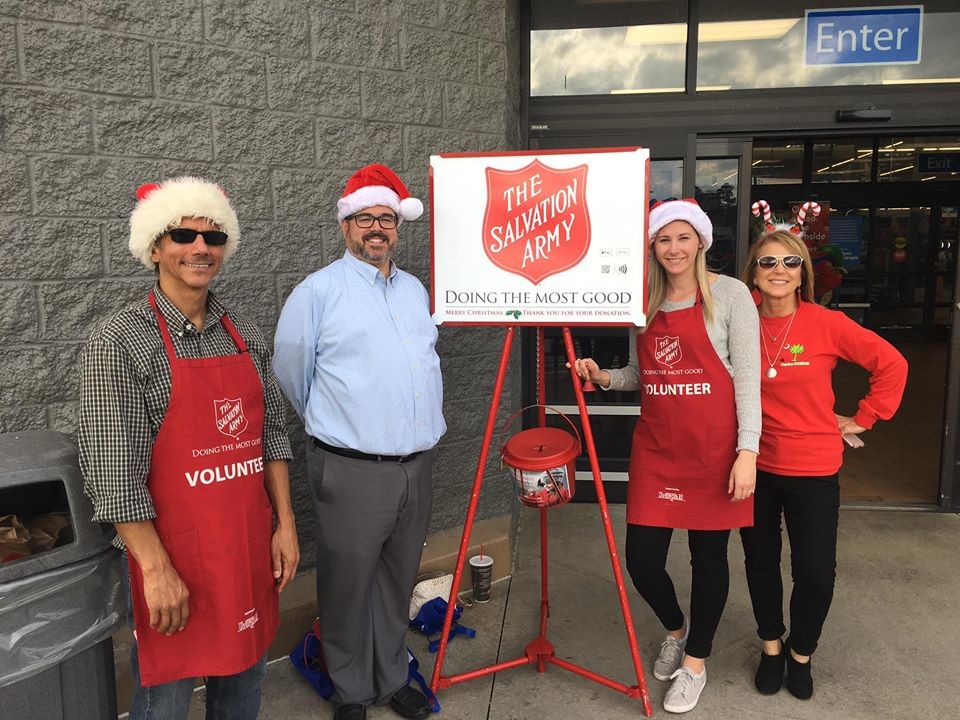 At TSV's Augusta office, employees volunteered for the Salvation Army, organized a blanket and coat drive to benefit United Way as well as held a United Way Blitz Fundraiser for annual contribution pledges. TSV employees in Thief River Falls, held holiday luncheons and put up an Angel Tree to benefit children in need throughout their local community. In Kennesaw, employees also started a cold weather clothing drive to donate to local children's charities.
Textron Systems
Textron Systems served thousands of people in communities throughout Maryland, Louisiana, Virginia, Pennsylvania, Maine and South Carolina. They adopted over 100 children to buy gifts for this Christmas, as well as partnered with Toys for Tots to gather hundreds of toys and clothing for children in need. Not only that, but Textron Systems in Hunt Valley joined in on a fundraiser with Chick-Fil-A that brought in over $400 for Wreaths Across America, a national organization that comes together to cover all veteran graves markets with a Christmas wreath to remember and honor our heroes.
Textron Corporate
At our corporate office in Providence, employees generously donated coats, boots, toys and gift cards to give to The Genesis Center, a local organization that helps families in need. Employees sponsored 16 children, making sure they had coats, socks and boots for the winter, as well as books and toys. The corporate office donated over $3000 to benefit these families.