RPM Holds Spring Blue Shirt Ceremony
May 2019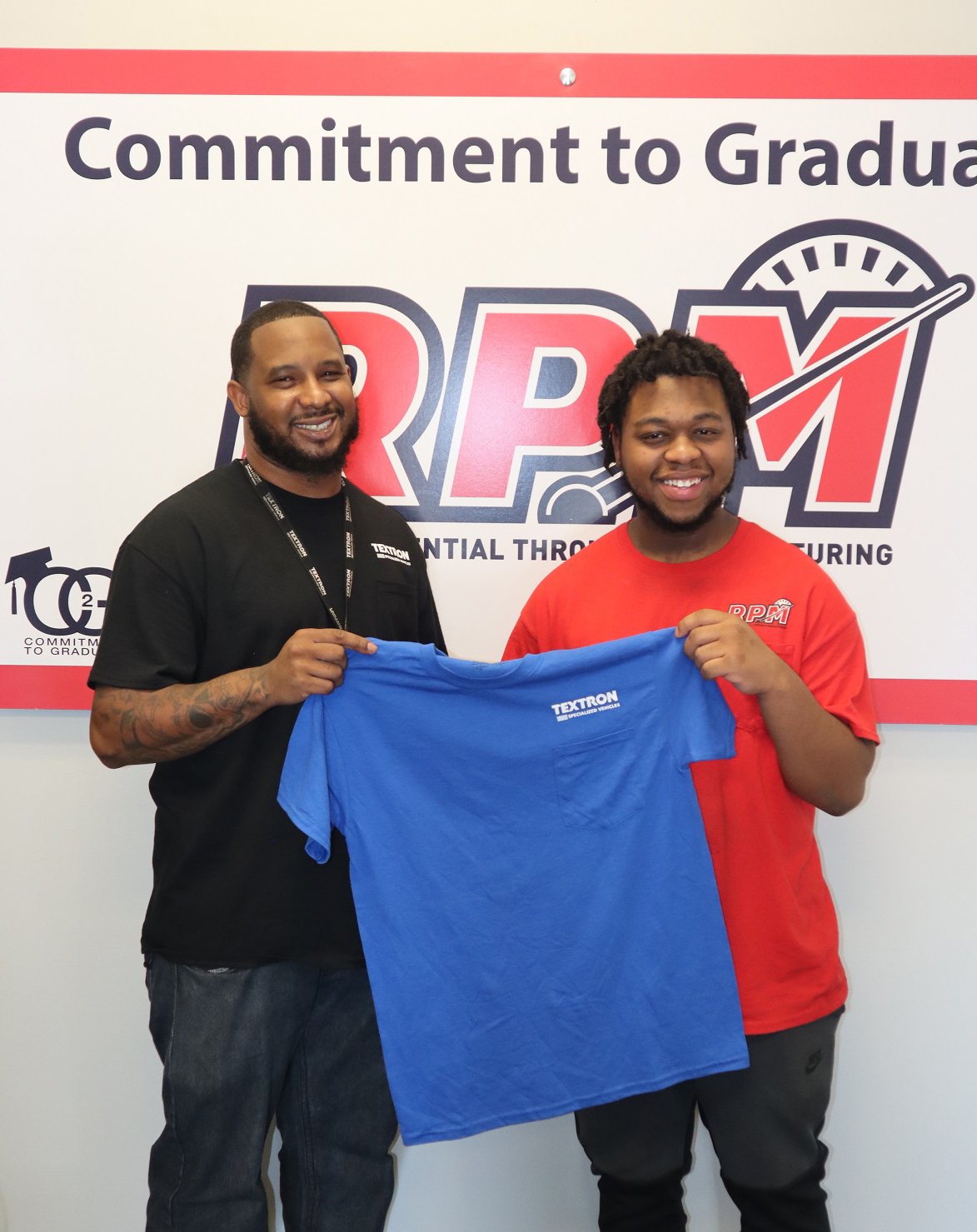 During last week's "Blue Shirt" ceremony – so nicknamed because the students will trade their RPM-red work shirts for the distinctive blue shirts that TSV employees wear at work in operations -- the latest students to earn job offers reacted with surprise and joy as their supervisors gave them the news.
"When they get emotional, I get emotional," said Lescelles Bembry, one of the TSV supervisors for RPM operations. "It's tough sometimes, because I don't want them to leave."
RPM, short for "Reaching Potential Through Manufacturing," is a joint cooperative-education program of Textron Specialized Vehicles and the Richmond County School System. The program gives high-school students at risk of failing to graduate an alternative path to completing their high-school education.
Since its inception in 2016, the program has graduated 113 students, with another 25 expected to graduate in this spring's class, and more than 20 later this summer. Textron Specialized Vehicles hires the top students from each class – those with strong attendance records and work performance – into full-time positions to serve its operations in Augusta.